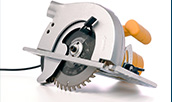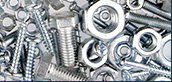 Owner operated, EyeIT.com, Inc. caters to contractors and residents from around Alexandria , carrying only the best materials from leading manufacturers. Everything we do comes with professional backing and materials with a manufacturer warranty.
A trusted hardware and building materials supplier, EyeIT.com, Inc. has proudly served professional contractors and home owners for more than 30 years. Our reputation comes from being helpful, honest, and knowledgeable. It lets us know we're doing just what we are supposed to. Nothing is better than having a strong name and connections with local builders and DIYers.

You can be assured we keep our inventory well-stocked and do our best to keep up with the latest products on the market. Our staff is always ready to lend a hand or answer a question. Making ourselves available is simply part of what we do and a big reason why we have customers.